We specialize in
web design, development and maintenance services
, as well as helping small businesses learn to maintain their own web site using familiar tools.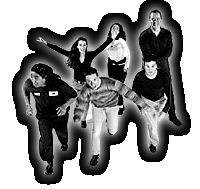 We are dedicated to making your web development project an easy and simple endeavor for you. We include
3 free months of hosting services
and offer a minimum of 2 hours training with every new project. We build scalable, reliable solutions based on our client's needs. We take a forthright, hands-on approach that consistently results in long-term customer relationships.
Services include:
Discovery, planning & conceptualization
Information architecture, siteflow diagrams & wireframes
Site authoring, engineering & database development
Content Management, eCommerce systems & shopping carts
Server setup & configuration

When we design a custom web application for your business, your business owns the copyright for that application.
No licensing, no fine print.
You own it
. We simply reserve the right to re-use any purely technical, generic code for our resource library. We also provide development source files upon request
free of charge
. We use proven technology based on current standards while providing truly customized, scalable programming built to last.
Pricing

Site Maintanence

Search Engine Optimization

Web Development for Graphic Artists
Clickhere to view example projects »»
Email us
or Call for a FREE consultation 503-391-4801